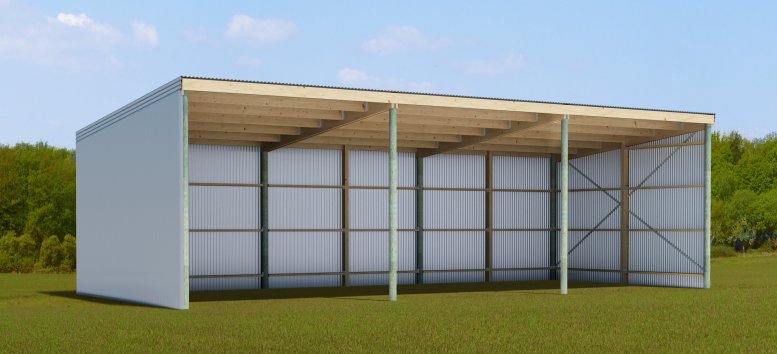 Farm Buildings - Pole Sheds
Range of styles and options available.
Full permitted plans and specifications included.
Site specific design up to 1:30 gradient.
All standard packages come complete with freight and delivery.


Standard design has front height of 2.3 to 6.0 metre, and rear wall height of 2.3 to 6.0 metre. Building depth from front to rear standard is 6 metres with 3 bay (depth of building measured from outside edge to outside edge of poles).
Pole options include Round Pole (eg 200SED) or Rough Sawn (eg 100 x 150mm). Timber grade VSG 8 standard, other options available.

Alternative girt sizes (150x50mm stadnard). Use of larger girt will increase rafter spans and will affect the need for props and intermediate poles/columns.
Floor options are for earth or concrete floors. Earth option includes concrete for pole embedment only. Concrete option includes entire floor.

further information:

Support phone: (06) 370 1390

Email: info@poleshed.co.nz


designed using Mitek: